Social Cohesion and Democratic Participation Programme (SCDP)
Status:
Active
Duration:
Jan 2016 - Decemer 2019
Geographic coverage:
Province 1 (Panchthar & Sunsari), Province 2 (Dhanusha, Rautahat, Bara, & Parsa), Province 3 ( Kathmandu, Lalitpur, Bhaktapur, & Chitwan) Province 5 (Rupandeshi, Banke, & Bardiaya) and Sudurpaschim Province (Kailali & Kanchanpur)
Focus area:
Democratic Governance
Partners:
Community-Based Organizations and local bodies
Funded by:
UNDP
Background
After the promulgation of the new constitution in late 2015, Nepal experienced an up soar of discontents coupled with mistrust amoong communities based on their ethnic identities, political beliefs and regional identities regarding the federal restructuring and equitable participation. Confrontational politics and spiraling tensions created deep and widespread social rifts tht have the risk of being overplayed during the transition to federalism and implementation of the new constitution.
SCDP aims to help address socio-political tensions emerging from Nepal's transition to federalism and ensure harmonous implementaion of the constitution. Social cohsion should be an integral part of resilience-based development efforts and is a precondition for good governance. Strengthening social cohesion requires a long term approach. This includes capacity building of communities,coopertive actions among communities, and support the governmetn and civisl society organizations to develop and adjust policies for promoting social cohesion. SCDP brings communities together, promoting inter-community goodwill and increasing ownership of people in the political process which are goind to be key for Nepal to achieve Sustainable Sustainable Development Goals.
Objectives
The core goal is to reinforce the establishment of socially cohesive society, and avoid the escalation of social and politial tensions. SCDP's specific objectives are to:
Support the Government of Nepal, local authorities, and key stakeholders to strengthen social cohesion during the initial roll-out of a new federal arrangements and broader implementation of a new constitution
Promote multi-sectorial mechanisms to enhance democratic participation and good governance in provincial and local governance and development processes
What have we accomplished so far?
Till now (mid 2019), the project successfully rolled-out micro grant's for community-based organizations as 52 quick impact projects that brought together marginalized groups with history of hostilities and mistrusts for mutually beneficial collective actions such as livelihood activities and facilitating access to government services.
More than 108,000 youths, women, marginalized groups, civil society members, government officials, elected representatives, political leaders and journalists engaged in promotion of social cohesion through more than 550 community level initiatives through various mechanisms formed through the project such as Social Cohesion and Community security mechanism, Right to Information Networks, Youth Volunteers Group and Community Service Facilitation Centers.
SCDP contributed in creating a peaceful environment for the timely administration of elections through a range of activities. 1,704 political leaders, civil society actors, and government officials were directly engaged in electoral violence prevention dialogue and consultations where 36% of participants were women. 56 forum theater shows were conducted in 10 districts, and audio and video Public Service Announcements (PSAs) were broadcasted throughout Nepal to promote peaceful elections.
Youth engagement and volunteerism strategy and Standard Operating Procedures (SOP) is developed by the Dhangadi Sub metro polis. Tikapur, Mahakali and Nepalgunj Metropolis have also initiated the development of such strategy with support from SCDP- UNDP. This strategy and SOP target the youths and mostly students who have completed their studies to engage them in the development initiatives based on the thematic areas of development through volunteerism.
After few years of the violent incident in Tikapur, both the rival communities (Tharu and Pahadi) leaders sat together for the first time to form a collaborative committee on social cohesion. The committee decentralized and have formed similar committees at the community level to build mutual trust.
Mechanisms supported by this project contributed for timely and effective community acts to mitigate emerging risks and consolidating social cohesion by moderating and neutralizing inter-religious and inter-ethnic tensions between ethnic and ideological groups.
Documents
Explore more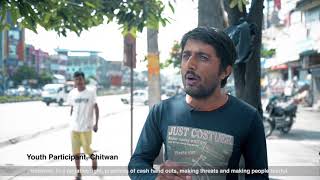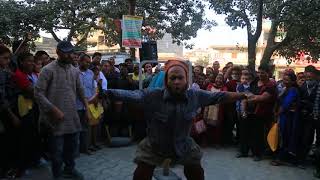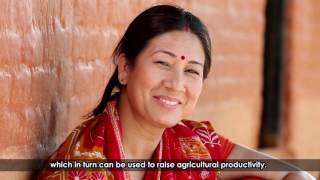 Contact
UNDP Focal Point:
Bhasker Kafle
National Project Manager
Tara House, Sanepa, Lalitpur
GPO Box 107, Kathmandu, Nepal
Email: bhasker.kafle@undp.org
Tel: +977 15528018 ext 206