Renewable Energy for Rural Livelihood (RERL)
Status:
Closed
Duration:
July 2014 - June 2019
Geographic coverage:
All districts
Focus area:
Energy, Environment, Climate and Disaster Risk Management
Implemented by:
Alternative Energy Promotion Centre (AEPC) of the Ministry of Energy, Water Resources and Irrigation
Donors:
Global Environment Facility (GEF), UNDP, Government of Nepal
Summary
The Renewable Energy for Rural Livelihood (RERL) is funded by Global Environmental Facility (GEF) and UNDP, and was developed as an integral part of Alternative Energy Promotion Centre (AEPC)'s National Rural and Renewable Energy Programme (NRREP) to assist in fulfilling its ambitious targets. Since AEPC and donors have adopted a single programme framework, the NRREP represents the collective baseline activities in the country on renewable energy. The specific Renewable Energy (RE) related components of that programme, particularly on Mini/Micro Hydro and large solar PV systems are included in the RERL project's baseline activities.
The main objective of RERL is to support AEPC to remove barriers for scaling up of interventions which promote less-disseminated larger renewable energy systems such as mini hydro, large micro hydro and large solar PV systems. RERL supports development of sustainable implementation modalities such as demonstration projects, private sector involvement for financing and attainment of financial sustainability through promotion of productive energy uses.
RERL is providing technical assistance to develop mini/micro hydropower projects with the total installed capacity of 10 MW and Large Solar PV Systems of 2.5 MW. Among this, RERL is directly supporting beneficiaries to develop 1 MW of mini hydro and 0.5 MW of solar PV as demonstration projects.
Background
Over 85% of the population of Nepal has access to electricity. However, in rural areas, about 20% population does not have electricity access and rely on kerosene or other sources for lighting. Most of the households in the country receive electricity from the national grid and about 15% from off-grid renewable energy sources such as Pico Hydro (<10kW), Micro Hydro (10 to 100kW) and Solar Home System (SHS). Though there is a huge potential for Mini Hydro (> 100kW), very few projects have been developed in the country in recent years due to technical and operational challenges. In areas without sufficient hydro resources, larger solar PV systems would provide much more potential for economic growth compared to SHS.
NRREP, the base line programme of GEF UNDP RERL, has a five years target of 25 MW additional capacities of Micro Hydro and Mini Hydro. The RERL's efforts will facilitate this target being reached through promotion of larger systems. The target of RERL 10 MW from mini/micro hydro has thus been aligned with NRREP to work in this sector. Likewise, RERL support for promotion of Institutional Solar Photo Voltaic (ISPV) and Solar pumping (PVPS) system will contribute towards innovative modalities for AEPC. RERL supports AEPC/NRREP in the areas of Mini Hydro, Mini Grid, Solar PV, attracting private financing for renewable energy projects, productive energy uses and Public Private Partnership (PPP) implementation modality.
What have we accomplished so far?
POLICY & INSTITUTION
· Clarification of Roles & Responsibilities of different levels of Government
· Orientation to representatives of Rural Municipalities on RE development in the federal systems
· AEPC's Support Package for Local and Provincial Governments
· AEPC Transition Paper
· Draft AEPC Act
PRIVATE INVESTMENT IN RE PROJECTS
· Financial Closure of 2 Mini Hydro Project
· Commercial Operation of 25 Micro Hydropower Plants
DEMONSTRATION PROJECTS
· Construction of 2 Mini Hydropower Projects with total capacity of 1,544 kW
· Installation of Solar PV back-up in 3 Sanake Bite Treatment Centers
· Grid connection of 3 Micro Hydropower Plants
- 23kW Syaurebhumi, Nuwakot
- 40kW Leguwa Khola, Dhankuta
- 90kW Chimal, Taplejung MHP
· Technical Assistance for installation of 31 Photo Voltaic Solar Pumping Systems
CAPACITY DEVELOPMENT
· Decentralization Micro Hydro operator Training - 46 participants
· Capacity Development on Field Level Monitoring – 66 Participants
Explore more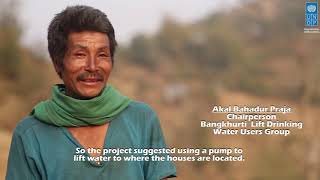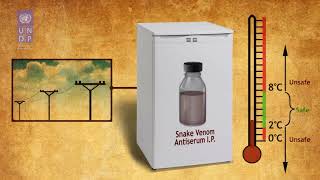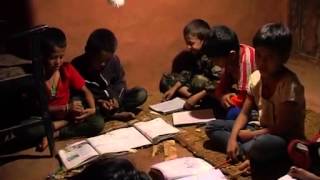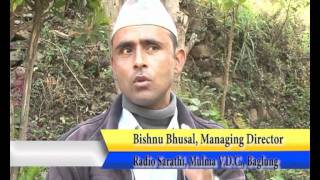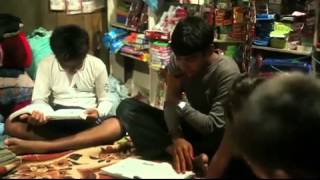 Contacts
UNDP focal point:
Shanti Karanjit
Climate Change Programme Analyst
UNDP, UN House, POB 107
Kathmandu, Nepal
Tel: 00-977-1-5523200 ext. 1049
Fax: 00-977-1-5523991
Email: shanti.karanjit@undp.org
Project focal point:
Mr. Satish Gautam
National Programme Manager
AEPC/RERL, Khumaltar, Lalitpur
Tel: 00-977-1-5547609
Email: satish.gautam@aepc.gov.np
Government focal point:
Mr. Nawa Raj Dhakal
National Project Director
AEPC/RERL, Khumaltar, Lalitpur
Tel: 00-977-1-5547609
Email: nawa.dhakal@aepc.gov.np