Community-based Flood and Glacial Lake Outburst Risk Reduction Project (CFGORRP)
Status:
Closed
Duration:
2013 to 2017
Geographic coverage:
12 VDCs in Solukhumbu, Mahottari, Siraha, Saptari and Udayapur districts
Focus area:
Energy, Environment, Climate and Disaster Risk Management
Implementing partners:

Lead Agency: Department of Hydrology and Meteorology (DHM), Ministry of Environment and Population (MoPE)

Collaborating partners:
Department of Soil Conservation and Watershed Management (DSCWM)
Department of Water Induced Disaster Prevention (DWIDP)
Department of National Parks and Wildlife Conservation(DNPWC)
Funded by:
Global Environment Facility - Least Developed Countries Fund (GEF-LDCF), UNDP
Summary
The Community Based Flood and Glacial Lake Outburst Risk Reduction Project (CFGORRP) is a joint undertaking of the Government of Nepal, Global Environment Facility (GEF) and UNDP. The project is being implemented by the Department of Hydrology and Meteorology (DHM) under the Ministry of Population and Environment (MoPE) as the lead implementing agency.
The objective of CFGORRP is to reduce human and material losses from Glacier Lake Outburst Flooding (GLOF) in Solukhumbu district and catastrophic flooding events in the Terai and Churia Range. For achieving this objective, the Project has been streamlined into two main components. Component I (GLOF) is specifically aligned towards reducing GLOF risks arising from Imja Lake and Component II (Flood) aims to reduce human and material losses from recurrent flooding events in the four flood prone districts of Terai. Approximately 96,562 vulnerable people will directly benefit from this project.
The project's working areas include Solukhumbu in the high mountain and Mahottari, Siraha, Saptari and Udaypur districts in the Terai. Altogether four VDCs in Solokhumbu district are the project working areas under component I. Alike, eight VDCs of four districts, three river basins of the Ratu, Khando and Gagan, and two tributary basins of the Trijuga River, the Hadiya and Kong are the main project working areas under Component II.
Background
Nepal is among the countries most vulnerable to the impacts of climate change. The average temperature is increasing at an annual rate of about 0.04° C and the trend is even higher in the mountainous regions. This is contributing to glacial retreat and expansion of lakes, thereby increasing GLOF risk. Nepal has witnessed 24 GLOF events till date.
Out of 1,466 glacial lakes in the country, 21 have been identified as potentially dangerous, of which six have been placed in the high-risk category, such as Lake Imja in Solukhumbu district. Located at an altitude of 5,010 masl, Imja was identified as a small supra lake during the 1960s. A study undertaken in 2014 revealed the lake covered an area of 1.28 sq. km, at a depth of 148.9 meters, and holding 75.2 million cubic meters of water—thereby posing a serious threat to people living downstream.
Another visible trend in recent years has been the rising magnitude and frequency of concentrated rainfall, a phenomenon that is especially evident in the Churia region. Fragile geology, deforestation/degradation of the Churia hills, compounded by concentrated rainfall, is known to cause flash floods and massive sediment transport in Churia-originating rivers, leading to severe flooding, inundation and loss of life and property in downstream communities.
What have we accomplished so far?
Successful lowering of the water level in Imja Lake by 3.4 meters through construction of an artificial open channel
Hydromet and GLOF Sensors operationalized in the periphery of Imja Lake, including automated early-warning sirens in six prime settlements across the 50 km high risk zone of the Imja Dudh Koshi River Corridor
13.4 km of embankment with gabion revetment and bioengineering works completed to stabilize the course of the river
Sediment trap measures implemented in 11 sediment-laden tributaries of Ratu
7.4 km flood-proofing drainage systems and 35 elevated tube wells operationalized
18 safe evacuation centers developed
36 Community Based Early Warning Systems (CBEWS) operationalized
Sediment Monitoring Protocols developed as a resource material and shared among collaborating partners
A Training of Trainers (ToT) manual on GLOF risk management developed, and 12 local resource persons trained and mobilized
8 local Disaster Risk Management Committees, 35 Community Development Management Committees and 90 taskforces formed, equipped, capacitated and mobilized
Trainings on Flood and GLOF risk management imparted to 1,201 local, VDC, district and national-level representatives and officials from line agencies
52 mock drill events on flood/GLOF risk management organized, attended by 11,354 committees/taskforce members and vulnerable people
33 street drama demonstrations held, observed by 8,025 vulnerable people.
Gender equality and social inclusion:
Involvement of women and marginalized people in project activities prioritized
38% of women occupying key positions in local committees
41% Janajatis, 17% Dalits and 16% marginalized members represented in the local taskforces/committees
Explore more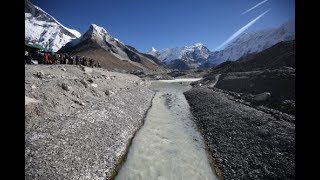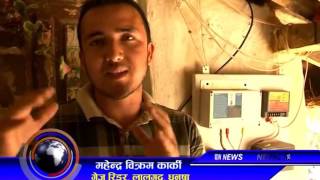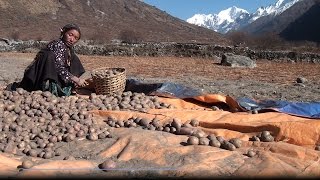 Contacts
UNDP focal point:
Deepak KC
Climate Change Programme Analyst (Interim)
Energy, Environment, Climate and DRM Unit
United Nations Development Programme
UN House, Pulchowk, Lalitpur
GPO Box 107, Kathmandu, Nepal
Email: deepak.kc@undp.org
Tel: +977 15523200 ext 1049
Fax: +977 15523991, 15523986
Project focal point:
Top B. Khatri
National Project Manager
Tel: 00-977-1-4248976
Fax: 00-977-1-4254890
Email: tbkhatri.cfgorrp@dhm.gov.np