Recovery and Resilience
Two devastating earthquakes hit Nepal in April and May 2015. The death toll climbed to over 8,857 and more than 22,000 people were injured. Out of 75 districts, 33 are affected, 14 of which are heavily impacted. The earthquakes destroyed 602,257 houses and another 280,000 were damaged.
Some 3 million people, including women and children were displaced and around 800,000 houses are destroyed or damaged. Of the total damaged houses, 41% belongs to Dalits and Indigenous communities and 23% to senior citizens. About 26% of the total damaged houses are headed by female members. Women, people living with disabilities and other economically disadvantaged communities have been facing even more hardships as they try to cope in the post-earthquake situation.
Results so far
Since the immediate aftermath of the earthquake, UNDP has been supporting the Government of Nepal to respond to the immediate early recovery needs of the people who are affected by the earthquakes.
Within days from the first earthquake on 25 April 2015, UNDP mobilized Crisis Prevention and Recovery Trust Fund and dispatched technical experts to respond to the situation on the ground. Up to April 2016, approximately USD 15.36 million has been mobilized from UNDP internally, bi-lateral/individual donors, and the private sector to respond to the disaster. During the first year, UNDP's supported the Government of Nepal to meet the immediate needs of the affected population in early recovery. UNDP supported the Government of Nepal in leading and promoting coordinated resource mobilization and planning among multiple government and non-government partners for immediate, medium and longer-term recovery i.e. Early Recovery Cluster Coordination, Post Disaster Needs Assessment (download via National Planning Commission), and Post Disaster Recovery Framework (download via National Reconstruction Authority).
Explore more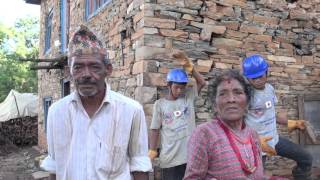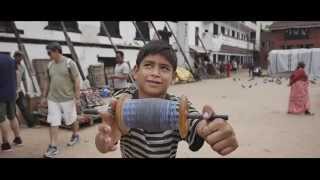 Earthquake recovery response gallery
Visit our Flickr site for more photos
Publications
Pillar I: Recovery Planning, Coordination and NRA Strengthening
Pillar II: Livelihoods and Economic Recovery
Pillar III: Governance and Public Service Restoration
Pillar IV: Disaster Risk Reduction and Resilience
Newsletter
Contact
UNDP focal point:
Ms. Seeta Giri
Recovery Advisor
UNDP, UN House, POB 107
Kathmandu, Nepal
Tel: 00-977-1-5523200
Fax: 00-977-1-5523991
Email: seeta.giri@undp.org