National Human Rights Commission's Strategic Plan Support Project (SPSP)
Status:
Closed
Duration:
2016 to 2018
Focus area:
Democratic Governance
Implementing agencies:
National Human Rights Commission of Nepal (NHRC), UNDP
Key partners:
National Human Rights Commission, National Women's Commission, National Dalit Commission, other national institutions for Madhesi, Tharu, Muslim, and human rights-based Civil Society Organizations
Other stakeholders:
Government of Nepal/Ministry of Finance
Funded by:
Swiss Agency for Development and Cooperation (SDC), the Embassy of Denmark, Nepal, UNDP
Summary
SPSP aims to strengthen the capacity of the National Human Rights Commission to effectively fulfil its mandate to protect and promote human rights in Nepal, ensure the country's compliance with international human rights treaties and carry out the tasks set out in its the Strategic Plan 2015 – 2020.
Background
The Strategic Plan Support Project (SPSP) is designed based on the requirements of the National Human Rights Commission (NHRC) as foreseen in the Strategic Plan of NHRC 2015 – 2020. The Project aims to address the pressing needs of the NHRC in terms of strengthening its organisational and substantive capacities and also aims to significantly contribute towards long-term sustainability of the institution and its capability to carry out the tasks set by itself in the Strategic Plan 2015 – 2020.
The Project is proposing measures supporting the re-organization and further capacity development of the NHRC that are realistically achievable, based on the overall holistic approach and which include day to day working with the partner institution to ensure its ownership and leadership over the process. Project activities will also contribute to an increased level of coordination between human rights institutions, resulting in more effective protection.
The project consists of two components: Component 1 - focusing on the duty bearer – comprises the thorough development of the National Human Rights Commission (NHRC)'s organizational capacity through a Training Needs Assessment and a management review to identify the required areas of support for internal management. This includes business management, procedures, and financial management, as well as the core areas of performance of the NHRC monitoring, investigation, and outreach towards other constitutional commissions, civil society, media and the Government. Through component 2, the ongoing activities of the NHRC are supported including an initiation of a pilot project, focusing on monitoring, investigation, outreach, and the promotion of rights for people with mental disabilities.
What have we accomplished so far?
· Identified existing competency gaps of NHRC staff and management through a Training Needs Assessment (TNA)
· Created in-house team of "change makers"/peer support group of trainers and built on their joint knowledge while fleshing out the overall training plan and individual modules
· Designed comprehensive training modules for basic, intermediate and advanced level training, and developed and implemented a series of training plans for the year 2017
· Organized advocacy activities in collaboration with civil society organizations and maximized the NHRC's advocacy outreach on mental health and human rights issues and helped to protect the human rights of mentally disabled people
· Conducted a review of the domestic legislations related to persons with disabilities, tabulated bills on the six new constitutional commissions and submitted key recommendations to the Government of Nepal
· Disseminated, published PSA/IEC and supported human rights education targeted at the public, CSOs and the media.
Gender Equality and Social Inclusion
· Special attention has been given to the regional offices of the NHRC to ensure that they are adequately staffed following the principles of workforce diversity and are strengthened in their capacity to fulfill the mandate of the NHRC in the field
· Reviewed issues of non-discrimination and diversity in the NHRC and recommended measures to ensure inclusion and representation in staffing and management
· The NHRC has followed diversity policy to ensure gender and ethnicity balance in its activities
Explore more
Manjari was able to reclaim her old life and her dignity thanks to a joint intervention on the part…
In order to extend the advocacy of the National Human Rights Commission to cover the protection and…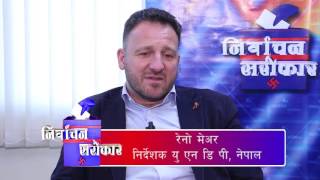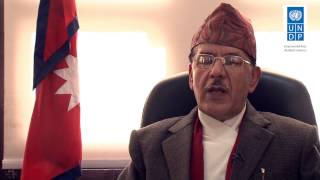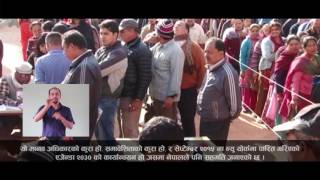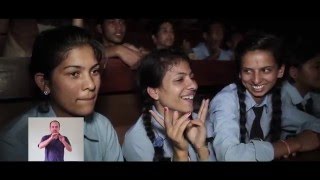 Contacts
UNDP focal point:
Tek Tamata
Programme Analyst (Rule of Law, Justice and Human Rights)
United Nations Development Programme
UN House, Pulchowk, Lalitpur
GPO Box 107, Kathmandu, Nepal
Tel: +977 15523200 ext 1038
Email: tek.tamata@undp.org
Project focal point:
Aarati Bista
Component Manager
National Human Rights Commission's Strategic Plan Support Project
Hariharbhawan, Pulchowk, Lalitpur
Cell: +977 9851078224
Fax: +977 15539776
E-mail: aarati.bista@nhrcnepal.org