Social Cohesion and Democratic Participation Programme (SCDP)
Status:
Active
Duration:
September 2015 - Decemer 2018
Geographic coverage:
Kathmandu, Lalitpur, Bhaktapur, Panchthar, Sunsari, Chitwan, Bara, Parsa, Rautahat, Banke, Bardiya, Kailali and Kanchanpur
Focus area:
Democratic Governance
Partners:
Community-Based Organizations
Funded by:
UNDP
Summary
Nepal embarked on a peace process in 2006, ending a decade-long civil war. After nine years of alignment and realignment among political and ethnic power blocks as well as two elections of the Constituent Assembly (CA), the key milestone of promulgating a new constitution was achieved in September 2015. Overwhelmingly approved by the CA, the much awaited constitution ended years of uncertainty. However, it met a violent resistance by a number of ethnic communities and different other caste groups. The immediate reactions on the newly promulgated constitution coupled with political stalemate incurred heavy costs on the social fabric. The unrest and tensions left a deep and unprecedented polarization as the country prepares to implement the new charter with state restructuring provisions.
Since 2011, UNDP's Conflict Prevention Programme (CPP) has been supporting to ensure that Nepal is able to peacefully navigate its complex post-conflict transition through a multi-stakeholder approach that functions at the national and local levels. The CPP's work focused on assisting the government, members of parliament, political leaders, civil society, youth, women and actors from the marginalized communities to support them in developing skills and capacity to effectively address inter-group tensions caused by political, resources (both natural and development) and identity-related issues. CPP has been transformed into Social Cohesion and Democratic Participation (SCDP) programme from January 2016 to be able to address the evolving social cohesion issues for the country in the context of promulgation of the new constitution, and the challenges seen for the transition to federalism. SCDP currently has its provincial offices in Janakpur and Dhangadi.

Approach
Strengthening social cohesion requires a long-term approach. This includes capacity building of communities; cooperative actions among communities; and support the government and civil society organizations to develop and adjust policies for promoting social cohesion. SCDP aims to help address socio-political tensions emerging from Nepal's transition to federalism and ensure harmonious and successful implementation of the constitution.
SCDP's work is divided into two distinct pillars; one focused on Risk Identification and the other on Risk Mitigation. The Risk Identification pillar consists of an Early Warning initiative with Near-term and Medium/Long-term components. The Risk Mitigation pillar encompasses three distinct initiatives that, taken together, form a comprehensive approach to addressing localized tensions and keep the social fabric intact. Both pillars areshaped by a cross-cutting Gender and Social Inclusion (GESI) and Conflict Sensitivity approaches that ensure that processes are socially inclusive and equipped to navigate the socio-political complexities of local environments.
SCDP supports local networks and community based organizations to mount constructive and timely responses to situations of emerging tensions. The programme seeks to rapidly address situations of emerging tensions through an agile community-based small grants. These grants fund a wide range of activities, tailored to the specific dynamics of situation, that encourage communities or groups to identify issues of common concern and work together to address them.
SCDP recognizes that the lack of economic opportunities, combined with historic structural marginalization, can be an important driver of socio-political tensions. The project incorporates livelihood support with a special focus on quick impact on areas at risk of escalating tensions, and target individuals or families that are particularly vulnerable to localized and inter-communal tensions.
The programme considers one of the most effective medium-term risk mitigation approaches to be the strengthening of local participation and accountability. Many localized tensions, including inter-communal differences, are driven by disputes related to development resources and those related governance issues. By applying an 'upstream' approach and supporting more inclusive and transparent development and governance processes, many of these differences can be addressed before they coalesce into more serious tensions. The programme promotes greater participation and accountability through two inter-linked approaches.
What have we accomplished so far?
· SCDP was able to bring the key ten political parties, including main opposition, together to formulate a joint 12- point "Common Minimum Understanding", a rare consensus, to implement gender-responsive land policies and to ensure increased access to land that prioritizes land ownership for women, vulnerable people and the landless.
· The project successfully piloted micro-grant facility for community-based organizations and completed 12 quick impact projects (in 7 program districts) that brought together marginalized groups with history of hostilities and mistrusts for mutually beneficial collective actions such as livelihood activities and facilitating access to government services in 2016. Encouraged from this success of engaging communities for social cohesion, the SCDP will upscaled the micro-grant facility in 2017 to 26 quick impact projects in 10 programme districts.
· Mechanisms supported by this project contributed for timely and effective community acts to mitigate emerging risks and consolidating social cohesion by moderating and neutralizing inter-religious and inter-ethnic tensions between ethnic and ideological groups. For instance, on the request of Kanchanpur DDC, the Multi-Stakeholder Dialogue Forum resolved a natural resource based dispute. Locals from Krishnapur and Dekhatbhuli VDCs of Kanchanpur district have been in bitter disagreement regarding the ownership of a pond that touches both the VDCs, which adversely impacted the social harmony. The DDC had passed a five-year contract amounting NRs. 28, 00,000 out of which 40% of the contracted amount was to be spent in the VDC where the pond is located. Since the allocated amount was to be invested in one of the VDCs, both the VDCs strongly wanted it to be capitalized in their own. With technical support of SCDP and after a series of consultation with Government authorities including Land Revenue Office, District Survey Office, Civil Society, District Police and local leaders, the two parties found an amicable solution concerning a resource-based dispute. Similarly, the locals of Madi Municipality in Chitwan district formulated a joint action-plan of all stakeholders (political parties, local peace committee, NGOs, women groups, youth groups, community organizations of marginalized groups, government agencies) to address the collectively identified specific seven issues/challenges of social cohesion and community security, aiming to strengthen social cohesion.
· Nearly 4,000 youths, women, marginalized groups, civil society members, government officials, political leaders and journalists involved in promotion of social cohesion through 81 community level initiatives. More than 2,000 people (37% Female and 63% Male), including youth and representatives of excluded groups, acquired basic skills on approaches to promoting social cohesion.
· SCDP was able to maintain a high degree of women's participation in the events it organized. Women's participation in events organized to discuss issues related to social cohesion and community security was maintained at 33% across the 12 project districts. Similarly, events organized exclusively on women's human security issues and inclusion the participation of women was maintained at 70%.
Explore more
Youth volunteers mobilized with support from UNDP in Birgunj have proven themselves a great asset to…
Samina Hussain's long-standing political ambitions have finally borne fruit with her nomination to…
In order make a difference and to implement a social cohesion campaign through inter-communal…
A group of five sisters, from Munuwa village and others under the Melmilap Women Cooperative, are…
Not long ago, Tek Tamang spent his days drinking, gambling and causing nuisance. But when SCDP…
Janakala Chepang, who belongs to the highly marginalized indigenous Chepang community, had never had…
A victim-turned-warrior, Maya is now known as a community mediator and a model farmer in Masuriya –…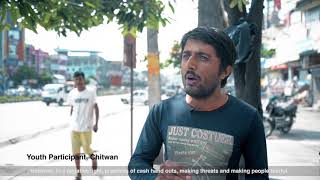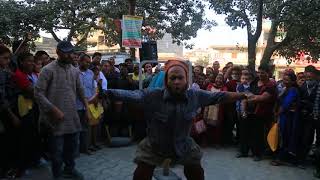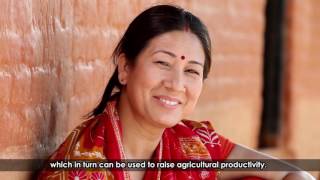 Contact
UNDP Focal Point:
Bhasker Kafle
National Project Manager
Tara House, Sanepa, Lalitpur
GPO Box 107, Kathmandu, Nepal
Email: bhasker.kafle@undp.org
Tel: +977 15528018 ext 206